April Horoscopes for your star sign
The last few months have been pretty unsteady for all of us, why not shed some light on how you are feeling by catching up with April horoscopes?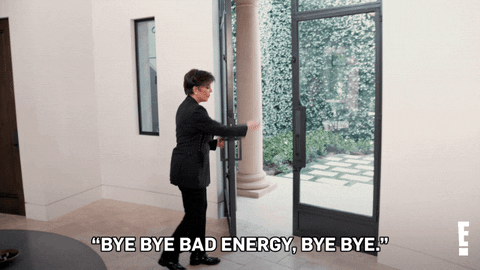 Monthly horoscopes for every star sign
Aries
April is a month to start really thinking about your relationships. You will feel prone to love and may find yourself falling for someone new. (Remember social distancing, Facetime and a new lingerie set could be your best friend RN). Every night a big portion of your time will be spent engaging in long conversations with a new person, which may result in romance.
Taurus
April is a time for you to indulge in your creativity, and what better time than when you are stuck indoors? At the end of this month you will have lots of new opportunities for additional earnings. So maybe it is time to open up that Etsy shop you've been thinking about.
Gemini
April will be one of the most successful months of the year for you. It will bring huge changes in your work and emotional life, but use this as an opportunity to embrace them and make the most of it. You will look at mundane things more differently than usual, use this as a time to reflect on how your time should be spent.
Cancer
In April you will feel comfort in your own home, relaxing and spending time with your closest family members. You will feel secure in peace and quiet, allowing you to focus on matters that actually relate to your feelings.
Leo
This month you will start to approach life's more menial tasks in a lighthearted way. You will be looking ahead to future travels and developing enthusiasm for what the rest of the year has to hold. Don't let self isolation stop you from thinking forward to better days.
Virgo
Your professional world is about to explode with new opportunity and in uncertain times like this, it's important to grab it with both hands. However, be careful with your money, you will be tempted to splash it on unnecessary purchases, but you may see uncertain times ahead.
Libra
The start of April may be emotionally and physically tiring, but an end will come to this, don't worry. Despite social distancing, this is also a month that you could meet someone new. They will have a very different background to you, whether this be age, personality or attitude.
Scorpio
Good news for all you Scorpios, April is looking very positive on the financial front. You are making good choices, believe in yourself and keep up those fab decisions. Beware of relationships, everything may not be as it seems. Be cautious and keep your guard up through April.
Sagittarius
April is all about relationships for you. This may be the perfect time to take the next step. Whether you are embarking on a new romance or growing a friendship, be confident in your decisions and go for it.
Capricorn
Capricorns beware. April may bring the ending of a professional ending of some kind. This may be related to the unsure nature of the world right now, or a combination of other factors. This might not affect you directly, but maybe even one of your colleagues or bosses.
Aquarius
You will have love on the brain as April begins, you can expect this to last all the way to August. You will have dating options, but one person will stand out as the right choice for you. Even if you can't actually meet up in person, make the most of chatting online and video calls.
Pisces
April will bring you all sorts of joy and happiness and it's important to embrace them at a time like this. It is the perfect time to make the next steps in your relationship, whether this be introducing your bae to your family on facetime or making things official. Go for it.
Missguided monthly horoscopes…
Whatever your horoscopes have predicted for you this month, remember to stay positive, stay home and keep on being you.
If you need a little distraction from everything going on in the outside world, then why not treat yourself to a little self care, or as we like to call it… new clothes. Get scrolling through new-in and treat yourself.
Check back to the Babezine daily for new stuff including exclusive music interviews, makeup tutorials and more.