Bump and Burgers: Takeaway Tour with Charlotte Dawson
"I cannot believe I am going to be a MILF" Our absolute SHERO Charlotte Dawson is pregnant and we couldn't think of a better way to celebrate than to drive around MCR indulging in our favourite takeaways, talking about pregnancy cravings, female empowerment and hangover cures.
MILF in the making
Treasure hopped in the back of the Missguided Rolls Royce with Charlotte and they headed straight for nugg life with an epic trip through the McDonald's drive-thru.
Charlotte's cereal obsessed pregnancy cravings
At 19 weeks pregnant and with their gender reveal looming, Charlotte delved into cereal obsessed pregnancy cravings…
"Golden Nuggets! I'm taking it back to the old school, I'm absolutely obsessed with them! Anything to do with cereal, but remember honey loops? I'm missing them. But I cannot wait to get to Maccies and just inhale all the Maccies fumes from the food."
Between Treasure and Charlotte, the Rolls was filled with 100 nuggets, 10 chicken selects, mozzarella sticks, two chicken mayos, two double cheeseburgers, extra fries and enough dips to fill a bath.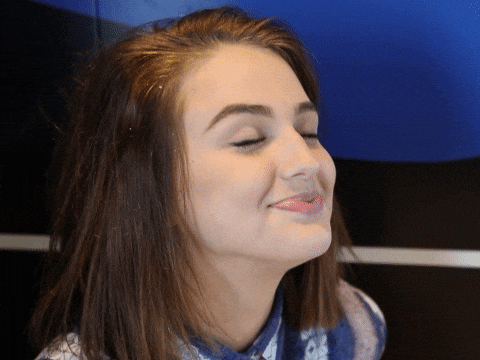 Making it rain beige was not enough, mid-nugget discussing the ultimate hangover cure we found out that chippy did not make Charlotte's hangover food list from those pre-pregnancy nights out. Why, you ask? Because the chip shops aren't open on a Sunday down her end!
Having none of it we knew chips swimming in gravy was the next stop.
Instagram is not real, you've got to be yourself
This ride in the Missguided Rolls wasn't just about seeing how many nuggets Charlotte and Treasure could get in their mouths. Charlotte Dawson is a female empowerment ICON, keeping it real and reminding us all that "Instagram is not real life, I know some people are blessed with looking like fire or working chuffing hard for it."
As she embarks on motherhood whilst rocking the Missguided maternity range, Charlotte is clear that "When I have a little girl or boy, I am going to be so protective as they grow up in this superficial world. That is why I try to be as real as I can. We should remember who we are and stop putting ourselves down. You've just got to be yourself. If people don't like you they can CHUFF OFF!" 👏👏👏
"My girls, love yourself, be sassy, be fabulous and be too glam to give a chuffin damn. Love yourself, honey, because you are fabulous!"

Charlotte Dawson
Live that nugg life realness with Charlotte's discount code! Use 'CHARLOTTE25' and get 25% OFF at Missguided before September 30th 2020.
Missguided maternity top picks