Costume Ideas for Halloween 2020
Need a little inspiration for Halloween 2020? We got you covered. Forget the standard cats, devils and Clueless outfits, we've rounded up some of the coolest and funniest topical fancy dress fits for this year.
Let's face it, your big annual Halloween party probably isn't going ahead this year, due to Covid-19 (probs scarier than anything Halloween related), but that doesn't mean you can't dress up for the gram, have a few drinks with your closest friends and make the most out of a sh*tty situation.
The best costumes for Halloween 2020
Carol Baskin
Wanna get in to the real 2020 spirit? Then Carol Baskin is your woman. Throw on a floral blouse, a pair of leopard print leggings and her signature flower crown. If you're gonna do a couple's costume, then it's the perfect opportunity to crack out a fringed leather jacket and a pair of cowboy boots for Joe Exotic.
Wonka TikTok
If you have been an avid tiktok scroller during lockdown, there is NO doubt that you have come across Wonka TikTok, the man that has turned the creepy character into the ultimate sex icon.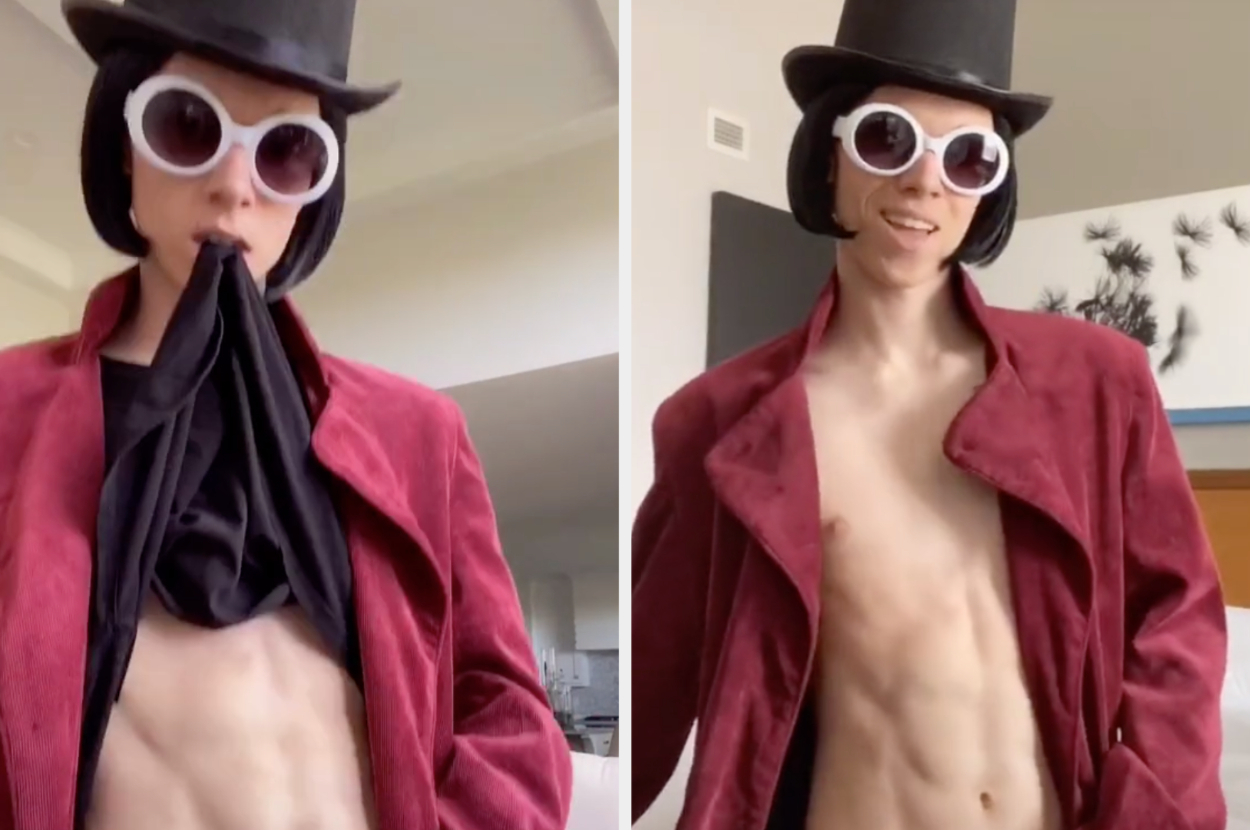 Cardi or Megan from the WAP video
If you wanna do Halloween 2020, but make it hot, then a WAP inspired costume is the way to go. Grab yourself an animal print bodysuit and absolutely nothing else. This is perfect for you and your BFF.
Christine Quinn from Selling Sunset
If there was ever a beautiful villain we loved to hate, it would be Christine. Her iconic outfits absolutely MADE the series and we couldn't be more obsessed with her. Don a clip in hair extension, a pair of faux leather leggings, a serious amount of faux fur and some iconic red lipstick.
Check back to the Babezine, where we will be posting loads of cool Halloween ideas, from socially distanced games, to couple costumes and last-minute outfits.