How to destress when Christmas is getting too much
Other than the copious amounts of booze, food and socialising, Christmas can actually be really stressful. Read our top 6 tips to help you destress at Christmas.
How to destress at Christmas
Whether you're worrying about money, suffering from a cold or struggling to keep up with the Christmas plans, we'll help you get back to feeling zen AF.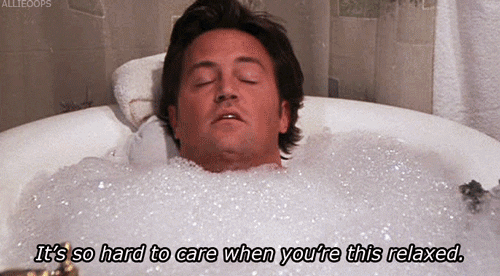 Make time for exercise
Working out feels pointless when you're busy stuffing your face with pigs in blankets, but it can be really helpful for your mental health. Take yourself for a run, hit the gym or even practise yoga in your room. Even just half an hour out of your day will get your endorphins pumping and help you unwind.
Learn to say 'NO'
We can all get swept up in the Christmas festivities, but learning to say no is important. If you're ill, tired or skint, just say 'no' to your 100th Christmas night out. You can see your friends tomorrow or the day after. Just because it's December, doesn't mean that you have to attend every event you're invited to.
Relax and recoup
No matter what time of year it is, relaxation is always important. Treat yourself to a little recuperation time. Grab a glass of Baileys and run a bath or snuggle up in front of a comforting Christmas film. Switch off your phone and indulge in little 'you' time.
Write a list
Don't be overwhelmed by cards to write, presents to wrap and stuff to do. Write a checklist on your phone and concentrate on ticking off one job at a time. It makes everything feel more manageable.
Enjoy the family time (yes really)
We all love our families, but they can be SO annoying at Christmas. Stress levels get high, your aunty always has too much mulled wine and you have to explain to your grandma (again) why you're still single. Remember to take it all with a pinch of salt and just enjoy the time you spend together.
Treat yourself
You've bought gifts for everyone else, now it's time to treat yourself. Invest in a little retail therapy to help you destress at Christmas. Level up your loungewear collection, add a facemask to your basket and relax babe, you deserve it.
Christmas relaxation kit
Check back to the Babezine for more pamper tips, relaxation techniques and loads more.