The Chat Up Lines That Made Us SICK
Roses are red, violets are blue, chat up lines make us sick, what about you?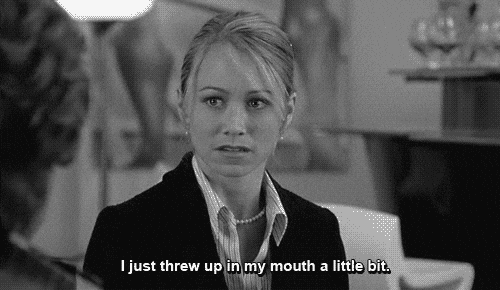 There's nothing worse than dry chat with your latest Hinge match, right? Wrong. Pick up lines are worse, much worse.
We took to Twitter and asked you guys to share the worst chat up lines you've ever heard. It's safe to say they made us die a little inside. You filled Twitter with some absolute FILTH, but we went for the ten that made us cringe the most.
Babes of Missguided's 10 WORST chat up lines
1. If Netflix has taught us anything it is to not trust a Joe.
not mad, just disappointed joe #missguided pic.twitter.com/3z1Vdbxk6d

— soph🧚🏼‍♀️🌷 (@sophwilliams053) February 4, 2020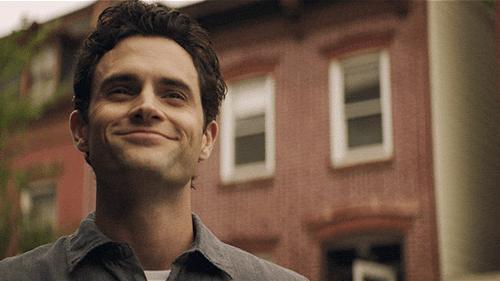 2. Well, it's more commitment than we are used to. You do you.
I think this has to be the worse one I've ever received…😂 pic.twitter.com/2Bgsk1qo7a

— lol (@LaurenPanter) February 4, 2020
3. Anything that causes a burning sensation is a NO in our books.
Your hotter than the bottom of my laptop🤣🤣🤣 #missguided

— Rach Talks Business🌺 (@rachtalksbiz) February 4, 2020
4. Er, the only balm we're about is Dr. Pawpaw.
"Is your nickname Chapstick? Because you're da balm!"

🤣🤣🤣 #missguided

— Christine – Mummy Of 3 Diaries (@V82CHRIS) February 4, 2020
5. Independent women don't need no man to become a baerito, just a duvet.
do you like mexican? because I'll wrap you in my arms and make you my baerito 🌯💖 pic.twitter.com/ioIkbaEOLm

— Linda Elaine (@_indielindie) February 4, 2020
6. Sorry what?! Respect for Megan because disobedient avocados sound like something you can only buy in the posh supermarkets. Anyone got a discount code for Ocado? 🥑🥑
"Let me paint you green & spank you like a disobedient avocado" honestly I've got loads of these #Missguided

— Megan♡ (@m_eganchandlerx) February 4, 2020
7. Don't know about you Leonie, but we'd marry him.
Good effort to be fair James 😂🙄#missguided #badchatuplines pic.twitter.com/nPZDIU4rv1

— Leonie ☀️ (@Leonie_Wall_) February 4, 2020
8. Excuse me mate, but there is no palm oil here #savetheorangutans
Are your legs Nutella cos I'd like to spread em x #missguided

— ells (@ewimlesbianx) February 4, 2020
9. Well that escalated it quickly. Think we'll pass on that ta 👎
Are you a buggy? Because I want to put my kids in you #missguided pic.twitter.com/EDV8TxwvCM

— kym (@KymmBrown) February 4, 2020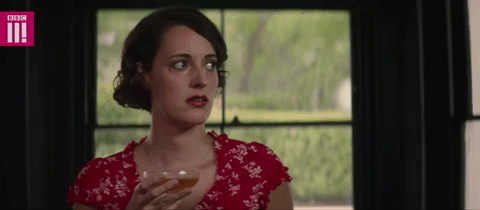 10. Well, we don't know about you but we'd rather have wine. It's still fruit right? 🍷
"Do you like raisins? Well how about a date then? " 🤢🤮

— Chantelle Amanda. (@chanteleTbreezy) February 4, 2020
If you made it through these tweets without dry heaving, then head to the full thread for even more terrible chat up lines.
Reddit reveals CRINGE-WORTHY chat up lines from Tinder, Bumble and Hinge.
If those Twitter confessions weren't enough, then we scoured Reddit for some dating app chat. Cheesy horrors or stellar lines? You decide!
We love a cheese pun but this isn't grate…🧀 Yeah, we wouldn't date us either.
Cheesy puns are the best… hoping for a reply. from r/Tinder
2. Pass the glitter. We are LIVING for Kesha chat up lines!
Sorry i had to from r/Tinder
3. This lass really grows on you…
I thought it was funny from r/Tinder
4. Glad this babe stuck to her guns in this imaginary grocery store.
"Sir this is a grocery store" from r/Tinder
If you were susceptible to any of these smooth one-liners and cheesy puns you might need to prep with our latest date night drop and a spritz of Babe Night.
Whilst you're there make sure you are following Missguided for solid dating advice and more cool sh*t, like competitions and stuff.