Video Pub Quiz Round Ideas
So the new normal on a Friday night is a video quiz with the whole group chat, but there is only so many times you can do a general knowledge round without it being boring. We've pulled together a list of fun topics to challenge your friends to on your next video pub quiz.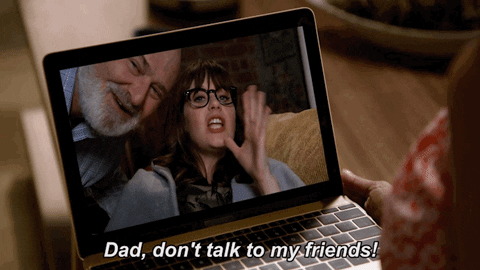 Video Pub Quiz Questions
First of all it is crucial to pick your platform, Zoom is a great option because you can share your screen with other players for photo rounds and powerpoint slides with videos. But if you don't have access to Zoom, there's plenty of other multiplayer options such as Facebook Messenger video call and Whatsapp.
Baby Round
Ask all the participants to send you baby photos ahead of the quiz, add these photos to a powerpoint slide and share your screen in a Zoom call. Or you can text a collage of all the images to your group chat. Everyone has to match the baby photo to the person.
Drunk Texts/quotes
Find the funniest drunk text or quote from each of your friends on the quiz. Read them out to the audience and get the teams to match the text to the participant.
Pictionary
A Pictionary round is always a fun idea. Draw your favourite movie or TV show live on the video call. You have a minute to draw the film of your choice and the quiz teams need to guess the title. Easy as that.
Song covers
Challenge your friends to the ultimate music round with Song Covers. Use the Radio One live lounge Spotify play list to find cover versions of popular songs. Each quizzer needs to name the song, the cover artist and the original artist.
Name that movie
Play short clips of iconic film quotes for your team to guess. Make sure they aren't too difficult though. Choose classic moments such as '4 for you Glen Coco, you go Glen Coco'.
Scavenger Hunt
If you have a team of willing participants send them on a a scavenger hunt around their house or flat to find different items. For example, challenge them to find an item that has the same first letter of their name, a yellow item or an item that belongs to someone else in the quiz.
What to wear for a Video Pub Quiz?
When it comes to video calls, it's the top half that counts. Team a nice top with your PJ bottoms, a pair of joggers or whatever the f*ck you want, because nobody will see them anyway.
Check back to the Babezine daily for new stuff including exclusive music interviews, makeup tutorials and more.