Have you forgotten what is feels like to give yourself a little TLC? Yeah us too. We've rounded up all the beauty products you need for a post-lockdown glow up.
In case you didn't already know, Missguided are the pros when it comes to beauty, we stock brands include Simple, Toni & Guy, Dove and Love Beauty and Planet. We've rounded up the best products to get you feeling your best self again. From haircare, to gentle skincare and makeup, we've got you covered.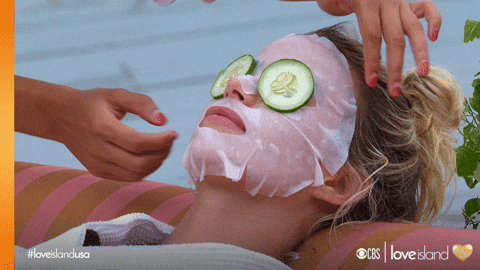 The Missguided Beauty Edit
Take a look at our favourite products by brand and shop them directly on the site too.
Dove
If anyone knows how to create ultra moisturising lotions, it's Dove. In case you didn't know, they also make super gentle fake tan. There's now no need to worry about scaly looking legs and green patches. We got you covered. Choose from mousses and lotions.
Simple
Simple are one of our skincare heroes. If you wanna achieve a glowy complexion, reduce spots or take off your makeup after your first night out, Simple is the go-to brand. From face wipes to hydrating micellar water, there is something for every skin type.
Love Beauty and Planet
Unilever really is the one place to go when it comes to a little self love… Love and Beauty Planet are dedicated to creating vegan ethical beauty products that are infused with sustainable ingredients from all over the world. Sounds good to you? Of course it does. Take your pick from tropical-smelling shampoos, soothing body lotions and hydrating conditioners. Also, all of their bottles are made from 100% recycled material. Give yourself (and the planet) some self-care this week.
Toni & Guy
During lockdown, we have barely touched our straighteners or curling wands, instead we have come to peace with the classic lazy-girl messy bun. Now that restrictions are starting to lift, our hair is calling out for some new styling products, sprays and shampoos. We've found our favourites from Toni & Guy. Take a look below.
Vaseline
It goes without saying that a tin of Vaseline is the ULTIMATE handbag essential. Whether you are looking for a little moisture on the go, or you wanna prep your lips for long-lasting colour, you can't go wrong.
For more makeup tutorials, beauty hacks and product reviews, check back on Babezine Beauty for new stuff every week..