All the dating terms you need to know for 2020
Dating apps can be stressful, confusing and tricky places to navigate. We're helping you arm yourself for your future matches, with all the dating terms for 2020.
From Fleabagging to Exoskeleton-ing, we've got all the dating terms you need to know to become the official agony aunt of your group chat.
Popular dating terms for 2020
Dial toning
Don't get this confused with ghosting, they aren't quite the same. Dial toning is the act of giving out your phone number, but ignoring the person when they reach out. Ghosting requires there to have been some sort of texting or talking previously, whereas dial toning is just a straight up 'no'.
Fleabagging
Not only did Phoebe Waller-Bridge bring us the best show of 2019, but she also brought us a new dating trend for 2020. Fleabagging is the cycle of constantly dating people who are completely wrong for you (like Fleabag and the hot priest). This can include going back to the same sh*tty ex boyfriend or hopping around from one f*ckboy to another.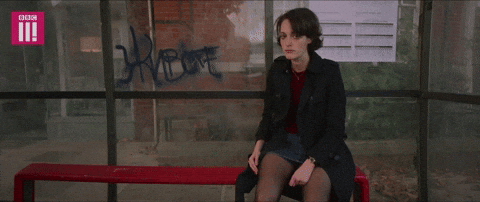 Kittenfishing
So we all know what catfishing is, well kittenfishing is the less extreme version. Instead of pretending to be someone else on Tinder or Hinge, the kittenfisher will use really old flattering photos, or insta-pics with 10 x filters to make them look way hotter than they actually are.
Eclipsing
We all know someone guilty of this. When our friend gets a new partner and they are suddenly obsessed with their favourite TV shows, hobbies or songs. Eclipsing is the act of adopting all the same interests as the person they are dating.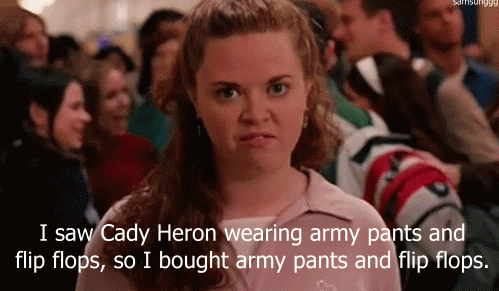 Exoskeleton-ing
*Toxic ex girlfriend or boyfriend alert* Exoskeleton-ing is when the ex of your current partner keeps messaging you or trying to get in touch on social media. It's annoying, it's stressful and downright creepy.
Typecasting
Don't let star signs ruin your dates! If you're obsessed with compatibility tests, love languages or horoscopes, don't let them run your life and decide how you date. If you have the message "No capricorns" on your Hinge profile, you're deffo guilty of this.
Glamboozled
This is the act of getting yourself glammed up for a date, only to get a cancellation text last-minute (we've all been here). Don't waste your time and effort, text the girls for an impromptu night out.
If you've managed to avoid all of the above trends, then congrats, it sounds like you're onto a winner. Now the tricky bit is deciding what to wear. Find the ultimate date-night outfit below.
Remember to check back to the BabeZine for more dating stuff, cool new music and all the latest fashion drops from Missguided.