The 7 best Jennifer Anniston movies – must watch list
From rom coms to tear jerkers, this is every Jen film you need to watch
In celebration of Jennifer Anniston's 52nd birthday, we have put together the ultimate must-watch list of her best movies. We may know Jennifer best as Rachel from Friends, but she has an epic backlog of really good films that you need to watch. If you are looking for a way to spend Galentine's Day this weekend, then a movie marathon of Jen's best rom coms may just be your best bet.
From tear jerkers such as Marley and Me to slightly trashy (but always brilliant) films such as The Break Up and Wanderlust, you're in for a treat.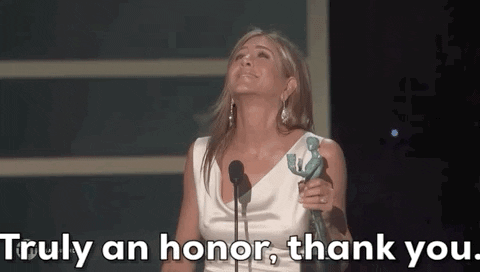 Jennifer Anniston movies you need to see
We are the Millers
The Break Up
Wanderlust
Dumplin'
Horrible Bosses
Marley and Me
Along Came Polly
1. We are the millers
This funny and lighthearted movie follows a low-level drug dealer (Jason Sudeikis) who has to get his stash across the border. In order to do this he decides to round up a somewhat 'normal' looking family to avoid suspicion. This includes a stripper (Jennifer Anniston) as the mum, a wannabe customer (Will Poulter) and a tough streetwise teen (Emma Robers). What could go wrong?
2. The break up
Probably one of THE modern day classic rom coms. The 2006 movie stars Jen and Vince Vaughn as a couple that find their once-perfect relationships on the rocks. They argue about the smallest things such as washing up and mushrooms (seems relatable to any long term couple). The pair try to win custody of their house by trying to drive one another off the property.
3. Wanderlust
This 2011 movie is a laugh a minute, we seriously suggest watching it if you need to perk up. The stressed out city couple (Jennifer Anniston and Paul Rudd), decide to leave the hustle and bustle of New York and move in with their borther. On the way out of the city, they come across a 'B&B' called Elysium. It's an idyllic community populated by colourful characters who embrace a different way of looking at things.
4. Dumplin'
Uplifting, funny and will probably make you cry, Dumplin' is a movie everyone should put on their list. It follows an outspoken plus sized girl, Will, on her journey into a beauty pageant. Her mum, a former beauty queen played by Jen, tries to stop her, but she defies the town's traditions and shows them that beauty isn't defined by weight. (Also there's loads of Dolly Parton tunes in the soundtrack, which is always a bonus).
5. Horrible bosses
The 2009 movie has a great cast lineup and follows three guys that have, you guessed it, horrible bosses. Quitting isn't an option for them, so after a few too many drinks at the bar, they decide to get revenge on their managers.
6. Marley and me
Just a prewarning, grab some tissues before watching this, it's a tear jerker. Based on the best selling book the two main characters (played by Owen Wilson and Jennifer Anniston) adopt a fun-loving, but incredibly naughty labrador named Marley. They go on adventures and live a long and happy life as a little family.
7. Along came polly
This 2004 movie is a classic. Starring Ben Stiller and Jennifer Anniston, it follows a guy who always plays it safe and his journey to meeting a woman (polly) who is quite the opposite. The unlikely pair make the perfect match.
Your movie-watching uniform
Need some new comfy loungewear for your movie watching marathon? We got you. Take a look at our top picks below.