Dry January: Fun sh*t that doesn't involve drinking
Made the commitment to Dry January? We're here to get you through the month. You've told the group chat, your family and all of your Instagram followers, so there's no going back now.
The first week is always easy, you're probably still working through the NYE hangover. Week 2 is when it gets a little trickier. You've already binge-watched all the new Netflix releases, scoffed all your festive chocolate and spent all your Christmas money. Now what?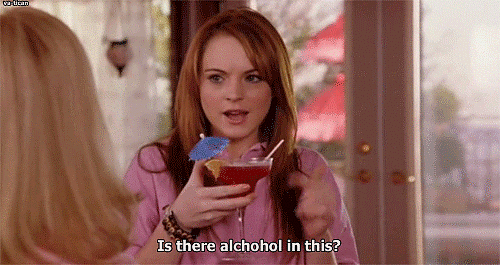 Actually fun Dry January activities.
Believe it or not, you can have fun without hitting the cocktail bar or the local pub (plus you'll save loads of money). Discover our favourite activities to do throughout Dry Jan.
Bake Off
Challenge your friends to a bake off. Get the girls to bring round homemade cakes and brownies and vote for the best one. (Plus you get to spend the night pigging out on really tasty stuff).
Cinema Night
Create the ultimate cinema experience with your friends or boyf. Build a den in your living room (this will result in serious Insta envy), stock up on the popcorn and hot chocolate and stream a new film you've been wanting to watch for a while.
Go out for virgin cocktails
Just because you're not drinking, doesn't mean you can't go out. Head to a fancy bar that you've always wanted to try and buy yourself an alcohol-free drink. (If you drive, you won't be tempted).
Workout classes
Swap the daiquiris for the dumbbells. Make the most of your hang-over free Sunday morning by hitting a workout class with your friend. Stop exercise from feeling like a chore by picking something you've never done before, like pole fitness or kickboxing.
Games night
Get your friends round for an ultra competitive games night. Buy in the snacks and crack out the Monopoly board. (Warning, we can't guarantee that you will still be friends by the end of the night.)
Treat yourself to new clothes
Put all the money you would have been spending on booze in a savings account. At the end of the month use that money to treat yourself to a new outfit. Need a little motivation? Take a look at our new-in section and start adding to your wishlist babe.
Still looking for stuff to do in Jan? Why not check out our non-cheesy winter date ideas?