How to celebrate Christmas long distance
Whether you're round the corner or at the other side of the world, make Xmas the best it can be
Covid has seen us join numerous Zoom calls, buy rediculous purchases and embark on new hobbies. However, with Christmas on the horizon, it can feel even more stressful than usual. Despite government guidelines being put in place, allowing us to mix households, not all of us will be able to enjoy Christmas in the same way this year. Whether you have family that live abroad, elderly relatives or high risk loved ones, here's some tips on celebrating Christmas long distance.
Forget the thought that you're gonna be sitting alone, drinking wine and eating slices of cold turkey from the packet. Just because Christmas is gonna be different, doesn't mean it can't be fun.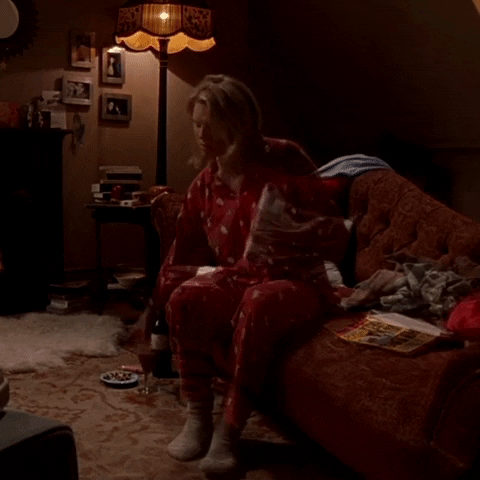 The term 'long distance' means a very different thing this year. Although some people might be at the other side of the world to their family on Christmas day, others may have to miss out on spending time with loved ones who basically live around the corner. No matter your situation, we've got some easy ways to make sure you're feeling festive on 25th December.
Tips- Celebrating Christmas long distance
Open your presents on video call
Share recipes that you can all make on Christmas Day
Watch a Christmas film together
Send matching PJs
Plan Christmas 2.0
1. Open your presents on video call
It might sound simple, but opening your presents together on video call can be a lovely way to make sure everyone is involved on Christmas day. You can see the reactions of family and friends opening the gifts you posted to them and vice versa.
Need a little gifting inspo? We got you covered. Take a look at some of our top picks below or shop the full collection.
2. Share recipes
Share a recipe with your long-distance family that you can all make on Christmas Day. Whether this is Granny's famous roast potatoes or an indulgent Oreo cheesecake for pudding. It's a fun way to ensure that you are all experiencing the same day together. You can send photos of your creations to the group chat and judge who did it best.
3. Watch a Christmas film together
Although you might not be technically 'together' IRL, it doesn't mean that you can't all chill out after your turkey dinner and watch your fave Christmas classic together. Websites such as Netflix Party lets you watch movies from multiple TVs at the same time, no matter where you are in the world.
4. Send matching PJs
There is nothing worse than waking up on Christmas on your own. Try sending a pair of PJs to your friends and family that can't join you on Christmas Day. Make sure you are all matching in the morning and send selfies to the group chat of you all wearing your pyjamas.
5. Plan Christmas 2.0
If you feel like you are missing out this year, put some plans in place for Christmas 2.0, where you can all get together and celebrate. Whether you wait until next December, or you start making arrangements for a trip away next Summer, it's guaranteed to inject a little optimism into the day.