How to Throw a Virtual Baby Shower
Your original baby shower plans may have gone to sh*t, but that doesn't mean that your friend or relative has to miss out on their big day, you can throw her a virtual baby shower instead.
A baby shower over skype might not be exactly what you had in mind, but it doesn't have to be any less fun. Hosting your party on a video call also means that friends and family from all over the world can attend too.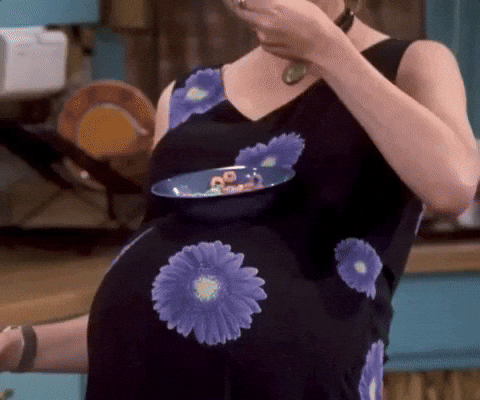 Top tips on hosting a virtual baby shower
Create a guest list and invites
Put together a list in the same way that you would for a normal baby shower. Use a template to create a fancy email invite, or if it's easier you can make a Facebook event. Remember to include the details of how to join the video call, the start and finish time and anything the attendees will need to bring with them!
There's plenty of free platforms to use including Zoom, Google Hangouts, Facebook Messenger and Skype.
Send her treats
Make the mum-to-be feel special on the day of her baby shower. Send her cakes, flowers, whatever the f*ck she wants. It's a big deal, so make sure she knows it. You can also ask her partner to put up decorations around the house and bring her breakfast in bed.
Why not send her a package with maternity clothes, makeup and pamper treats?
Introduce the guests
Remember, even though you may know the mum-to-be really well, not everyone on the chat will know each other. Spend a bit of time on introductions to ensure that nobody feel awkward, uncomfortable or left out.
Play games
You might not all actually be in the same room, but you can still have fun. Try and organise some virtual games, such as quizzes about motherhood, guess the baby picture or a baby-themed Pictionary!
If you really wanna spoil her, take a look at our full collection of Maternity clothes now.
Want some ideas to make your virtual baby shower even better? Take a look at more fun things to do on group video calls.