Lockdown hobbies to help battle anxiety
Easy ways to take your mind off loneliness and stress
Lockdown can be a difficult and lonely time, especially if you are finding yourself zombified in front of the same old Netflix shows, or aimlessly scrolling through Tiktok for hours on end. For those who struggle with anxiety or depression, spending so much time alone to think can have huge negative impacts on their mental health. We have rounded up some lockdown hobbies to keep you distracted during this weird and wonky time.
Whether you go for a walk, pick up a new craft or try something new, a little distraction can help pass the time and occupy your time.
Also, another benefit of picking up a new hobby is that you will FINALLY have something interesting to say in an awkward work ice breaker or first date. Keep scrolling for some easy pastimes to pick up during lockdown 2.0.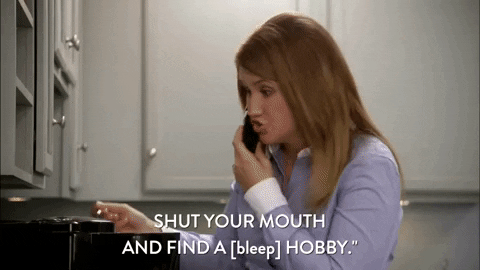 Lockdown hobbies to start
Baking
Colouring
Yoga
Journalling
Crafts
Reading
Running
1. Baking
Baking a cake, cookies or bread can be incredibly therapeutic. Pop the radio or a podcast on and be productive with your time, plus at the end of it, you get delicious treats to enjoy. You can also drop off cake parcels with friends and family to enjoy in their home.
2. Colouring
Colouring isn't just for kids, its a relaxing way to pass the time. Invest in a colouring book of your favourite celebrity, floral patterns or whatever you want. It's an easy alternative to mindless scrolling on your phone.
3. Yoga
It feels like EVERYONE is telling you to start yoga and start meditation, but believe it or not, there is actually a reason behind it! Find some beginner videos on Youtube and give it a go. You never know until you try.
4. Journalling
We aren't telling you to write a diary, we are all about bullet journalling. If you don't already know, get to know. Even if you aren't good at art, you can use this as a way to track your mood, food or whatever you want.
5. Crafts
Crafting doesn't have to be naff, whether you start sewing your own masks to match your outfit, create a macrame hanger for your plants or create coasters with pressed flowers, there's guaranteed to be a craft for you. Starting a project like this is an easy way to occupy your mind and hands.
6. Reading
Sometimes taking a step away from the screens can be more beneficial than you thought. We all SAY we want to read more, but never actually get round to it. Now we have more time on our hands, it's the perfect excuse.
7. Running
Get yourself outdoors, find a playlist you love and just go for a run. The thought of it always seems hard, but once you get out there, you never regret it. Clear your mind, listen to your body and go for it.
Lockdown loungewear
If you wanna level up your loungewear game in lockdown, we've got you covered, discover our top picks below or head to Missguided for the full collection.