Missguided Chill Score: The top 10 Netflix series most likely to result in 'chill'
Crank up the 🍆, dim the lights and set your phone to 'do not disturb'. Us babes at Missguided have dug DEEP into popular TV shows on Netflix to find out which series is most likely to result in 'chill'…
From the sexiness of the characters and levels of nudity to the genre and the length (of the show 😉), we were able to rank the top Netflix series to reveal the optimum shows for Netflix & Chill.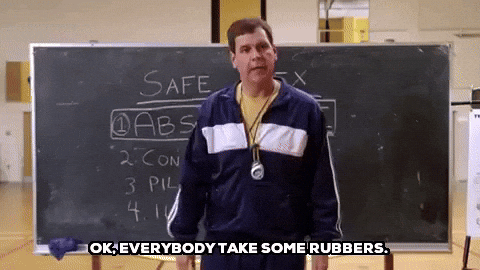 So, how does the chill score work?
The Missguided Chill Score index has ranked 50 of the most popular TV series on Netflix based on its chance of landing 'chill'. Not the bra off, hair up, PJ's on, type of chill – but 🍆💦 type of chill. We created an index 'chill score' (out of 200) and ranked the Netflix series' by combining five of the following factors:
Nudity: Ranked based on Netflix's parental control levels:
💦- Mild
💦💦- Moderate
💦💦💦- Severe

2. Length: Taking into account the length of the show, because the longer the show, the more time there is to get distracted and 'chill'.
3. IMDB rating: You might be intending to spend less time watching and more time 'chilling' but you still want it to be a good show. What if this one time 'chill' turns into watching the entire series together?
4. Hot Acts: We ranked the main characters of the show based on Google searches of the actors name + naked. Because the last thing you need is your show of choice dampening the mood with its lack of sexy characters (score out of 65)
5. Genre: The genre of the Netflix series you choose could determine how successful your 'chill' is. Drama could require too much attention and deviate from your plans but a horror could literally dry things up in fear. Somewhere between Comedy or Crime is your best bet, using laughs to get in the mood or illegal activity to cuddle up closer.
The full Index can be found here or check out the top 10…
1.Breaking Bad
Walter White aka Heisenberg, is a high school chemistry teacher diagnosed with stage 3 lung cancer. To secure future finances for his family before he dies he turns to a life of crime and crystal meth-making with his former student Jesse Pinkman. And you know, crime shenanigans ensue. But what makes Breaking Bad so likely to get you some?
There may be a low level of 💦, but the world is just desperate to see Skyler White naked, with a Hot Acts score of 59 (out of 65) as people have searched Google for the actress "Anna Gunn naked" 3200 times EVERY MONTH! This, added to its smashing IMBD rating, gives Breaking Bad an overall chill score of 179 which means it's the Netflix series most likely to result in 'chill'.
2. The Crown
Who knew that Queenie would get you in the mood? The series documenting the life of Queen Elizabeth II The Crown is apparently getting the public hot under the collar!

Confirmed for another season, at least you can keep getting your royal kicks for at least another year. But are you more Claire Foy or Olivia Colman? With a moderate level of nudity scenes 💦💦and a sweet IMDB rating of 8.7, it's the Hot Acts score of 62 that helps The Crown come in second place with an overall 'chill' score of 166. Olivia Colman pushes the show up the rankings with her fans 1720 monthly Google searches for nudes.

3. American Horror Story
Using the scare factor to help you get your leg over is American Horror Story. With each season following a different story, there are more than enough episodes to turn your Netflix and Chill into couple goals.
Low on nudity scenes but high on babes – is anyone else cosying up with AHS?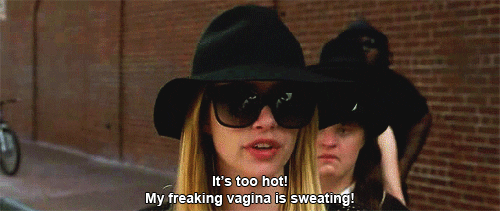 4. Peaky Blinders
Following crime boss Thomas Shelby and his family in their post World War One exploits as the Peaky Blinders, comes a gritty and violent series full of all the heartthrobs you can imagine 😍.
Sharply dressed and suave the combination of story, cast, and rude rating 💦💦💦 means that "by the order of the Peaky Blinders" you will reach chill levels!

5. Shameless (US)
The chaotic Gallagher family and US Shameless are likely to rile you up into a chill? What?

The series follows alcoholic Frank Gallagher and his band of children growing up on the south side of Chicago. But it's eldest daughter Fiona and her sex life that has landed the show here with three 💦💦💦 reflecting your chances of Netflix and Chill.

6. The Fall
Northern Irish crime drama The Fall plays you more hot and cold than a Katy Perry song. Featuring the ultimate babe Gillian Anderson and Jamie Dornan from some sexy film trilogy you might have heard of, we're not sure if it's the Irish accents or the serial killer that is getting you hot…

7. Sons of Anarchy
Motorbikes, bad boys and tattoos. Hello Sons of Anarchy!

Torn between their old school violent ways and changing how things are done is our main man Jax Teller, Vice President of the Sons of Anarchy Motorcycle Club and son of the previous president John Teller. Up there with three 💦💦💦 thanks to their steamy and graphic AF sex scenes, SOA is guaranteed to get you some.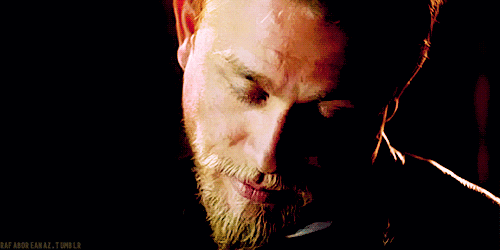 8. The Haunting of Hill House
Nothing like a scary series to bring you and your date closer together. Manic and fracturing, The Haunting of Hill House is bound to get you a little hot when you're too scared to look at the screen.
But be warned, look away for the average 19 minutes it takes to 'chill' and you'll be lost.

9. Mindhunter
Based on the true-crime book of the same name Mindhunter pushes 1970's criminal investigation by incorporating psychology and delving into the mind of serial killers.

We're not sure what you're into more, special agent Holden Ford's smoldering intensity or their skin-crawling portrayal of famous serial killer Ed Kemper. Either way, there's even more reason to cuddle up to your Netflix partner in crime.

10. Marvel's Daredevil
Netflix has got us by the gritty Marvel balls with Daredevil and blind beauty Matty Murdock. Lawyer by day and a vigilante at night, it could be his sharp suits or his red leather superhero garms that have got you going.

Using his heightened senses to fight crime as the masked crusader Daredevil, he may have a thing or two to teach you about making the most of four senses. If you catch our drift 😉.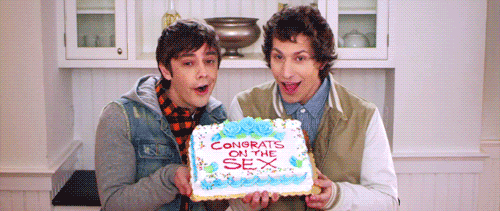 Check out the full Missguided Chill Score Index here

We hope the study dramatically improves your sex life – but remember to wrap up and have safe sex!
Check back to the Babezine daily for new stuff including exclusive music interviews, makeup tutorials and more.