Socially distant first date ideas
Lockdown has been a bit weird for dating, actually really weird. Some of us have tried awkward video calls and others have just kept to texting. If you are fed up of virtual dates, we've got a few ideas for IRL meetings you can do during the pandemic (socially distanced of course). Now that we are allowed to meet others from outside our household, at a safe distance, it's time to take your chatting off screen and into the real world. Get scrolling for some fun socially distant first date ideas.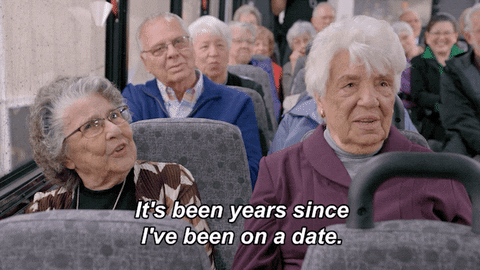 Where to go on a socially distant first date…
Park dates
If you live locally to each other, grab a picnic basket each and a couple of bottles of prosecco and head to your local park. Take some mini speakers to break the silence and a blanket each, to ensure you aren't tempted to get a little closer than the 2 metre allowance. You can go for a nice walk, find a quiet spot and get to know each other whilst you snack away on posh crisps and sausage rolls.
What to wear on a park date…
You'll want to wear something that you feel nice in, yet you aren't conscious of sitting down on the grass. There's nothing worse than attempting to keep your dignity cross legged in a tiny bodycon dress. Opt for a playsuit, teamed with a denim jacket and a pair of trainers.
Beer garden
Beer gardens are open and there is no nicer environment to meet someone for the first time. Bars and pubs are taking careful precautions to keep you (and your date) safe. You will have to sit across from each other in order to abide by social distancing rules, so make sure you grab a spot under the patio heater because there will be no snuggling for warmth when it gets dark.
What to wear to a beer garden…
If you are going on a socially distant first first date at a pub, you wanna look like you've made an effort, but not TOO much. Keep it casual in jeans and a nice top (you know the drill). Grab a cool oversized blazer to throw over your shoulders if it starts to cool down.
Coffee in the city
If you don't live close to big parks or lush beaches, a coffee in the city can be just as good. Scope out a nice coffee shop doing takeaway drinks and wander around your local city, sightsee some famous spots you might not have ever ventured to and chill on a bench and people watch with your date. People watching is always a good conversation starter if you are stuck for words.
What to wear for a coffee date…
A coffee date is the perfect excuse to break out a little day dress. Wear something cute and floaty, teamed with a biker jacket and a pair of chunky boots to give you a little extra edge. Quick note: avoid white, because takeaway coffee cups are notorious for spillages.
Day at the beach
If the weather allows it, then a trip to the beach is a DREAMY socially distant first date idea. Take a walk along the sand, grab yourself some fish and chips and settle down for the day with a couple of drinks or an ice cream. If you aren't sure which local beaches are the best, take a look at this guide to discover beautiful beaches near you.
What to wear for a beach date…
This can be a little tricky, because sand can get EVERYWHERE. Go for a relaxed pair of denim shorts and a casual graphic tee, for an outfit that you can comfortably sit down in. Also, don't forget to put your swimsuit or bikini on underneath.