The best things to order from different takeaways as a vegan
If you have recently made the switch to a plant-based diet, ordering a food delivery can seem tricky. We've teamed up with Just Eat to let you know that there's actually loads of vegan takeout options, so that you can still join in on the deliciousness.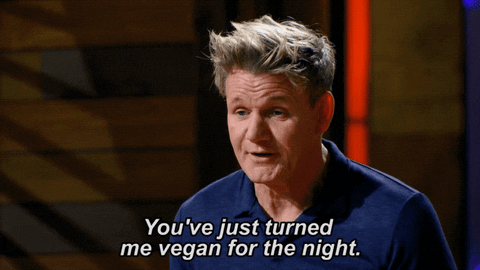 Take a look at vegan food delivery restaurants near you.
The best food delivery for hangry vegans…
We've rounded up some tasty cuisines for you to pick from. Get scrolling for food delivery inspo…
Asian food
You're on to a pretty safe bet if your friends want to order Asian takeout food. Whether it's Chinese, Thai or Japanese, you can usually just swap the meat out for tofu or straight up veggies. Just make sure you don't order egg noodles by accident.
Italian
Whether you're a pasta or a pizza kind of gal, you are pretty much spoiled for choice at an Italian food delivery restaurant. Opt for a tomato pasta or marinara base pizza and just pop a note on your order to ask for no cheese. ALL of the tastiness without the animal product, what more could you want?
Mexican
Who needs cheese anyway? As long as you ask for your order without cheese, a lot of vegetarian dishes will be vegan too. BRB, just dreaming of that spicy bean burrito with tortilla chips.
Middle Eastern
Hold the meat, Middle Eastern deliveries are PROS when it comes to vegan cuisine. We are talking falafel, hummus, soft pillowy flatbreads, baba ghanoush and roasted veg, what more could a hangry vegan ask for?
Now you have your takeaway planned, it's time to decide what to wear. Whether you're having a picnic in the park with your friends, a night in with the housemates or a socially distanced date with your new hinge match, we've got you covered. Find out what to wear for every takeaway eventuality.