The Friday Debrief 10/01
Welcome to the the Friday Debrief 10/01. It's officially the first one of the decade. We're here to help you to get through dry jan and veganuary, with our weekly fix of celeb gossip, news and fun sh*t from the internet.
Friday Debrief 10/01
Courtney Cox = Coolest Mum
Courtney Cox has officially reached 'cool mum' level after dancing in her daughter's TikTok video. 15-year-old Coco her mum Courtney do the viral dance to Whip Out The Stick by PYT Ny.
On your marks, get set, BAKE
Celebrity Bake Off is back! The Stand Up to Cancer Celebrity Bake off is returning to our screens and the cast is better than ever. Ovie, Louis Theroux AND Tan France will be rising to the challenge.
The Islanders have been revealed…
The cast for Winter Love Island has been revealed (finally). The show starts on Sunday 12th January and we couldn't be more excited. We are already predicting the snakes of the series 🐍.
Percy Sauce
M&S have launched a Percy Pig dessert sauce and we want to drizzle it on EVERYTHING. It has all the same flavours of the sweets and is perfect for adding to ice cream, cupcakes, pancakes and more (or you can just drink it straight from the bottle).
Central Perk-secco
A new Friends-themed cafe has opened up and it serves prosecco. Friends House Cafe in North London also does afternoon tea, brunch deals and more.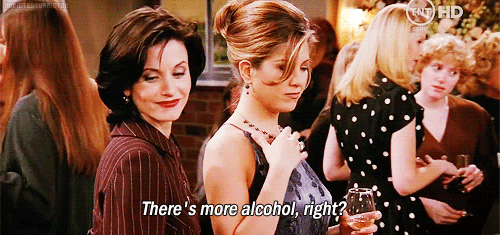 That's all for the Friday Debrief 10/01 check back to the Babezine next week, for an all-new issue.
In the meantime, why not treat yourself to something new? Our 2020 activewear and new season collection has now dropped on site. Go on babe, you deserve it.