Our Top Tips On How To Stay Positive
Let's be real for a minute. Being positive ALL the time is hard af. Life is tricky and some days we just wanna to hide from the world and not speak to Sandra in the office about last night's EastEnders. If you're struggling to feel posi, we've got you babe 💘We're here to share with you some small changes that can help to make a sh*tty day better and to lift your mood.
Start the day as you mean to go on
No one likes getting out of bed in the morning, and everyone's been tired since year 8, am I right? But when you're feeling low, getting out of bed can be even worse. How you start your morning can have an impact on the whole day ahead, just like when you snooze your alarm, wake up late and then nothing else goes right for the rest of the day. This is because you started the day with a negative mindset. Our top tip for the mornings: stop scrolling! Allow yourself sometime to have a clear mind, free of social media. Instead, take time to remind yourself how amazing you are, how far you've come, and how great the day ahead will be. P.s. One more thing, eating a good breakfast will always help you to start your day in a positive way.
A problem shared is a problem halved
You've heard it before and I'm sure you'll hear it again, but speaking to a friend, a colleague or a family member can help to lift your mood (even if it is talking to Sandra about EastEnders.) Whether you need to seek some advice, you just want to rant about that one thing that is really bugging you, or you're just chatting about what's trending on Twitter, sharing is caring! Being able to off-load can help to clear your mind and improve your mood.
More laughter, more life
Laughter really is the greatest medicine. Whatever makes you laugh, do more of it. Force yourself to find happiness during the down days. Put on your fave rom-com, listen to a funny podcast, or go and see that one friend who always has you in stitches- trust us it will 100% make you feel more positive.
Fresh air
It's really easy to go from bed, to work/school and the back to bed. When you're feeling low that's the only thing you want to do. But getting fresh air is a great way to make you feel better. Here's some science to back it up … 'Research shows that exposing your lungs to fresh air, and the scents of flowers and plants, can help to relieve stress and anxiety. Oxygen is thought to affect the levels of serotonin released in the body, in turn, contributing to feelings of happiness and relaxation.'(@BenendenHealth).Whether you go for a walk alone or with a friend, we recommend going for a short walk when you're feeling low (even if it is just a quick 10 mins during your lunch break).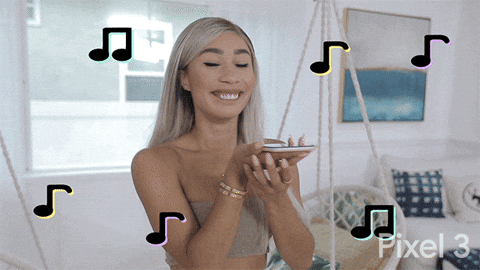 Music
Whether you're in the car, in the middle of a Uni assignment or hosting your own concert in the shower, listening to your fave songs and singing along will 100% lift your mood. Let yourself go and sing at the top of your lungs (even break out some of your best moves). We recommend Beyoncé and Cardi B.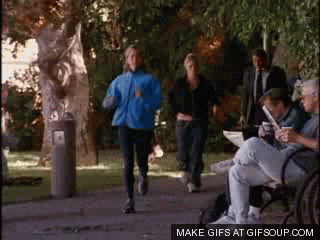 Exercise
Being active is sometimes the last thing you want to do on a bad day, but trust us, it works! Go for a run or hit the gym for an hour and release some tension. You will feel so much better for it. Exercise also releases endorphins, which naturally makes us feel happier.
Finally, don't be too hard on yourself. We all have days where we don't feel great, this does not define who we are. You've got this.