Charitable things you can do to help those in need during Covid-19
If you're feeling a little stuck and want to lend a hand to the Covid-19 cause, we've rounded up some ways to help. Whether you want to donate money, time or just do something kind, there's loads of ways to get involved.
Not everyone has the time or money to spare for donations and volunteering, but everyone can make a difference. Check in with your friends to make sure they are coping, look after yourself and stay inside.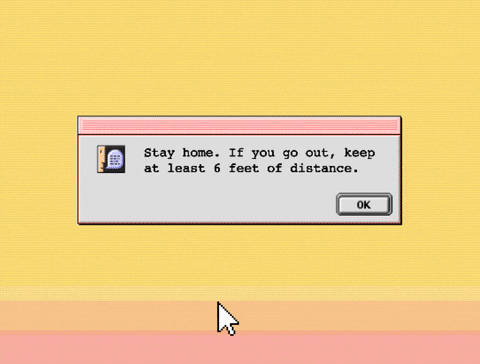 How to volunteer or help during Covid-19
Pick up a shop for elderly neighbours or those in isolation– Make the most of your weekly shop by picking up essentials for those who can't get out to the supermarket. Pop a note through neighbours doors or post a message on your local Facebook group to see if anyone needs help. (Remember when dropping off shopping, do not go inside their home and stay at least two metres away)
Join a community response group – Covid Mutual Aid has been created in order to help you find ways to help in your local area. Simply type in your postcode to find local social media groups dedicated to helping the vulnerable. These pages are used to make requests, ask for donations or let you know how you can be of service.
Run 5 donate 5– This challenge has gone mad over Instagram and is an amazing way to get friends and family involved. The challenge consists of running 5 km, donating £5 to charity and nominating 5 more people to take part. If you can't run 5km, don't sweat it, just walk instead. This may seem like a small contribution, but by nominating more people, you keep the chain going!
Support a charity that you believe in– support local charities and non-profit organisations. Even if you put the money aside that you would normally spend on a fancy coffee, it will be much appreciated. There's thousands of charities working hard to keep people safe during Covid-19, so do a little research and give to the ones that speak to you most.
Volunteer to become an NHS responder- The NHS staff are struggling to keep on top of the pandemic, by signing up to be an NHS responder you can help reduce the strain on our frontline carers. No previous training is required, but you could be asked to answer 111 calls, help out as a community pharmacist or offer support to your local authority.
If you want to let your friends know that you are thinking of them, read some of our simple ideas to send positivity whilst social distancing.
Stay safe, look out for one another and be kind.
Team Missguided x