SHUSHBOX: Get your 'OM' on! Bringing mindfulness into your Sex Life
Most of you have probably experienced something like this – right? When you're trying to get into the moment, either with a partner (or your vibe) but for some reason can't stop thinking about that WhatsApp hen party group chat with 17 notifications, or whether you set up the zoom link for tomorrow's meeting… or let the cat out? Or what you're having for brekkie?!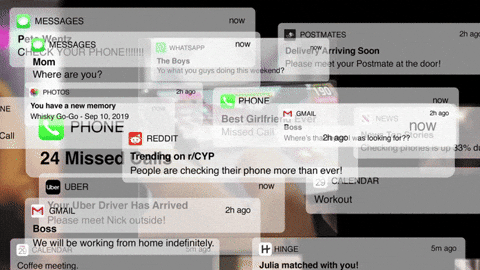 Nothing kills the mood quite like a mind racing with to-do-lists or nagging chitter chatter that you just can't seem to tune out (how do I look, are we being too loud?). Sex should be one of the most mindful parts of the day, but sometimes we are just TOO in our heads to fully let go into the moment. But don't worry, we've got you. Rather than giving up on your pleasure, why not look to up your mindfulness game instead?
In fact, did you know that Orgasmic meditation ('OM') is an ACTUAL wellness practice which combines mindfulness, touching and pleasure? It's an entire meditation that revolves around orgasms. The creator of OM, Nicole Daedone, explains it like this: "OM is to sex, as yoga is to fitness."
So what's OM all about?
Basically you lie down and your partner strokes your clitoris for 15 mins using specific technique with the aim to achieve a deeper connection and fulfilment. With celeb fans including Kourtney Kardashian and Gwyneth Paltrow, those who have given OM a whirl claim to have experienced less stress, anxiety and more healthier, connected relationships!
So, whether you're interested in trying OM, or simply connecting better with yourself, taking the time to focus on your own body and pleasure can totally have a meditative aspect to it. Meditative sex or masturbation can go by many names and with a wide variety of approaches e.g erotic meditation, OM, tantric masturbation etc, but the general gist is this: Just as we've learnt through yoga and meditation, connecting with the breathe helps us to be more present and calm in our daily life, it's no surprise that tapping into breathe work can also help us to be more present and grounded in our bodies when we are getting it on!
Practising mindful sex encourages a more open mind for curiosity which will allow your body to sink into the pleasurable moment. It's kind of like the idea of "slow sex," which apparently leads to longer O's by focusing on more conscious touch and breathing in the bedroom. Now, there's nothing wrong with wanting an afternoon quickie, but try and factor in some time in your week for a slightly longer mindful sesh (we're thinking 20 mins at least), either with yourself or your lover, where you can really slow everything down, have a moment and explore yourself.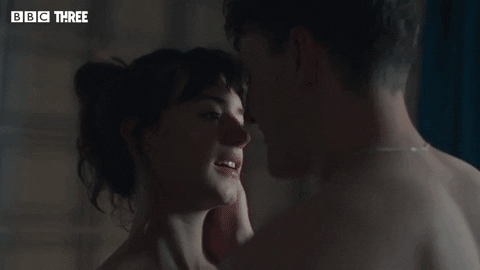 So what can you do with this extra scheduled sexy time?
Don't chase the O!
Explore every part of your body, parts that you might not usually venture to, and see what feels nice. Use your hands, try some lube, oils, a new toy, different temperatures or textures (ice cubes, something silky etc) and experiment with your body. You may find that trying out these new sensations help in keeping you present in the moment and less bothered about reaching an Orgasm as goal, but rather enjoy it as an overall orgasmic experience. Ah…bliss!
Eye to Eye!
With bae? Why not try a lil tantra eye gazing? Sit opposite your partner in a comfortable position, directly facing them. Then, hold hands and look into each others' eyes for a few minutes, focusing on one eye for 30 seconds and then the other (this will stop you darting back and forth). Having eye contact will allow you to both mindfully connect with each other before you do connect further with your bodies. Tantrics believe this can also open new doors intimately in your relationship, as it is way to communicate with your boo non-verbally. P.S this works just as well in the mirror!
So for this week in #Masturbation Month we are slowing things down. And remember … mindfulness isn't about emptying our minds, its the ability to gently focus them.
So…let go, breathe and take time to appreciate you, your pleasure and the present moment huns.
SB xx
Dress up, feel good
If you wanna feel at your most confident, why not treat yourself (and your camera roll) to a new lingerie set?
Wanna find out more about Masturbation Month? Check out Shushbox's article from last week.