Ways To Contact Customer Services, Without Any Nasty Phone Bills
Holla babes! We just wanted to give you an update on ways you can get in touch with Customer Services here at Missguided, without any nasty phone call bills.
Order incorrect? Chasing your parcel? Damaged dress? We got you. We're fast fashion. That means that when you have any queries, we intend to get back to you as quick as we can. Our real-time environment means that it's much more efficient to use our social media channels, live chat or e-mail to get in touch.
After the good ole traditional telephone number? Sorry, babes – we're all online. As a result, we don't have a Missguided phone number.
We're aware that there are a number of third party websites that are listing incorrect telephone numbers for Missguided. You'll be on hold until the end of time with no real answers and your stress levels will quickly escalate to Winona Ryder in Stranger Things. These telephone numbers are premium rate and will result in unexpected telephone bills. It means that instead of chasing an order query for £50, you might be landed with a £50 phone bill instead and no one wants that.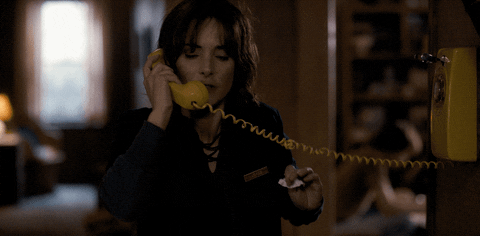 So, please avoid calling any telephone numbers which are claiming to be Missguided. You can contact us instead by live chat, email or on our social channels.
Got a query? Check out our brand new help page for any questions you want answered (our live chat is in the bottom right-hand corner, also!).
No fuss. No hassle. No nasties.
Shop new in
Discover the newest drops, influencer collabs and more at Missguided.