TV & Movie Recommendations from Missguided HQ
If you feel like you have watched everything on Netflix and you are rewatching episodes of Friends for the 5000th time, we got you. We asked the team at Missguided HQ to send in their TV and movie recommendations that they have been watching whilst social distancing.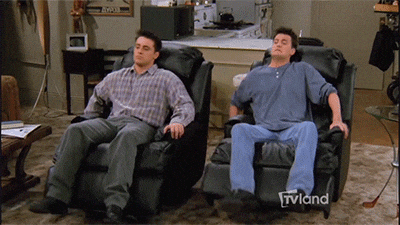 We also suggest investing in new loungewear before your bingewatching marathon begins. We're in this for the longhaul.
Amy, Social Media Executive
TV Show: How to Get Away With Murder
Where: Netflix
You can never predict where the story will go and every episode ends with the best cliff hangers! I don't know anyone who has started watching it and not been hooked!
Eleanore, Head of Brand
TV Show: Hip Hop Evolution
Where: Netflix
If you're into music and slightly geeky about it, this is a must watch. You'll be filling up your Spotify on tracks you've forgotten about and learning important history of how a genre of music shaped popular culture, freedom of speech and broke down social injustices. You'll also be reminded how f*cking cool 80s and 90s hip hop really was. Lastly, it's like 45,000 episodes long so will keep you going.
Lewis, Creative Videographer
TV Show: Rupaul's Drag Race
Where: Netflix
Probably the most important and inspiring show ever made as it champions individuality through the lens of a very specific yet light-hearted section of society… Drag. The show's treatment, aesthetic and approach is perfectly tuned to give the viewer a very real insight into a once unknown and under-represented section of society and makes for perfect TV …Sashay away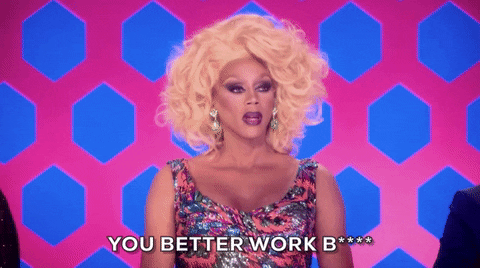 Lucy, Brand and Influencer Manager
TV Show: Noughts and Crosses
Where: BBC Iplayer
This new BBC show is an adaptation of Malorie Blackman's novel series of the same name. The series is set in a dystopian society and explores ideas of Race, Class and Power with an amazing cast… and Stormzy is in it! The whole series is available to stream on BBC iPlayer so you can binge watch.
Tom, International SEO Manager
Film: Annihilation
Where: Netflix
As if the world wasn't mind-boggling enough at the moment; this film really makes you think about how we perceive it. Based on a best selling series of books, this action/thriller will keep you confused right up to the last second; with plenty of cliff hanger moments along the way. A bit different but certainly one not to miss.
Holly, Affiliate Marketing Executive
TV Show: The End of the F**king World
Where: Netflix & All4
Can't really compare this series to anything I have seen before – if you like dark comedy, this is your thing. The acting is great, story line is gripping and to top it off, the episodes are only about 20 minutes each. I binged watched it in a weekend!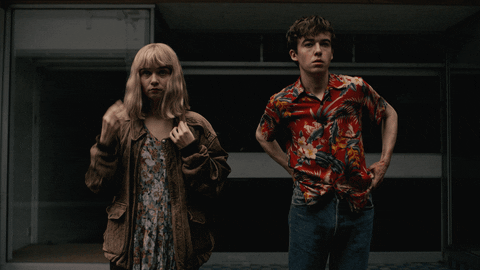 Samantha, Strategic Partnerships Manager
TV Show: Sons of Anarchy
Where: Netflix
Not total newness but if you haven't seen this yet you're missing out. SOA follows a Northern California motorcycle club trying to protect their hometown from rival gangs. Not only because I have a huge thing for Charlie Hunnam 'Jax' after watching it, but it is raw and gripping from the get go. You'll be staying up till 3am to see what happens next.
Sam, Head of SEO
TV Show: Hunters
Where: Amazon Prime
A series which follows a group of Nazi Hunters in the US as they track down and eliminate high ranking Nazi officials which fled to America following the war. The team of hunters bring the Nazis to justice and prevent further genocide. It stars Al Pacino – whom I am not sure has ever created a bad show/film…
Kris, Senior Customer Insight Analyst
TV Show: Tuca & Bertie
Where: Netflix
This animated series follows two best friends as they deal with some tough topics such as social anxiety and harassment, while simultaneously overloading you with some of the most brilliant, innovative and clever visual comedy you're ever likely to see! This show was created by Lisa Hanawalt who was the illustrator and animator for Bojack Horseman which you should also go and watch, like, right now.
Megan Taylor, Senior Paid Media Manager
TV Show: Ozark
Where: Netflix
If you loved Breaking Bad like the rest of the universe, you will LOVE this show. Similar premise with a seemingly 'normal Dad' who relocates his family to a small town in the Ozarks after a money laundering scheme goes wrong. He gets wrapped up with the Mexican drug cartel and it's a totally binge-able drama…. I also have a massive Dad crush on Jason Bateman.
Joe Burke, Graphic Designer (Mennace)
Film: Spirited Away (& other Studio Ghibli classics)
Where: Netflix
Perfect entry into animated film for those who are only familiar with Pokemon and Disney etc. A surrealist animated movie with an incredibly immersive world, overflowing with every emotion under the sun. If you ever needed a film to transport you away from reality, this is it. With Netflix set to add more Studio Ghibli films on 1st April, there's no end of stunning animation and creative storytelling to keep you occupied for weeks.
Anita, Senior Graphic Designer
Dirk Gently's Holistic Detective Agency
Where: Netflix
Dirk Gently is a "holistic detective" who constantly gets into weird situations and ends up solving mysteries he didn't even know existed with luck and intuition. The show has a 'Doctor Who' vibe to it and the characters often seem to act insanely but it's all part of the plot falling into place. There's only two seasons on Netflix but it's a lot of fun and a light-hearted laugh. EVERYTHING IS CONNECTED.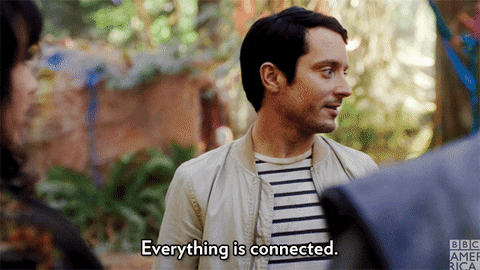 Ben, Senior Creative Manager
Show: Jim Henson's The Storyteller
Where: Amazon Prime
Reason: This TV show was originally intended for kids but it is sh*t scary. It's basically an old man in medieval times telling folk tales to his dog, then it cuts to the story done with puppets, a bit like Labyrinth and the Dark Crystal if you've seen them but a new story each week. The dog is full of sass and always eyerolls and has bants with the storyteller so gives a bit of comic relief from all the creepiness.
Hollie, Graphics Manager
TV Show: The Outsider
Where: Sky Atlantic / Now TV
This show was gripping from the moment I started watching it. Starring Jason Bateman and based on the book by Stephen King, it's about the murder of a boy under mysterious circumstances. The investigation points the finger at a popular citizen but as it unfolds it's not all as it seems! Everyone seems to be watching it including Hailey and Justin Bieber, a must watch.
Kayleigh, Lead Graphic Designer
Show: It's Always Sunny in Philadelphia
Where: Netflix
If you need a lil laugh (and you've got a slightly dark sense of humour 🙋‍♀️) Always Sunny is the one. There's FOURTEEN seasons so you won't run out anytime soon and Danny Devito is in it. If that doesn't sell it to you then you're a dumb bird. That's a joke from the show, watch it and we can all laugh about it collectively.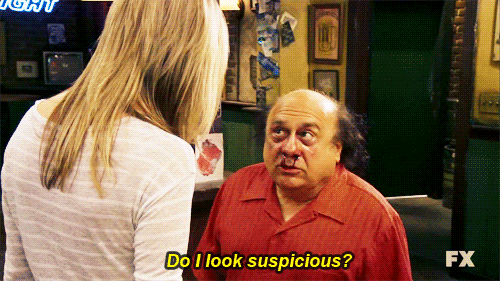 Liv, Creative Content Executive
Show: Pose
Where: Netflix & BBC Iplayer
This show is all about LGBTQ ballroom culture in the 80s. I love the outfits, music and history behind it. It's also created by Ryan Murphy who wrote American Horror Story and loads of other good binge-worthy series, so you know you're onto a winner.
If your watch list isn't already full after all those TV shows, take a look at more some Netflix recommendations we made back in October. (Team Missguided are the champions of binge-watching)
Your official Netflix-watching uniform
For more style steals, influencer outfit inspiration, interviews and celeb news, keep an eye on the Babezine. We're your no.1 for all things Missguided. Check back for new posts every day.