When it comes to 'one size fits all' that definitely doesn't apply to gifts, especially if you are one of those girl groups with loads of different personalities. Our handy gift guide is guaranteed to help you find Christmas presents for every single member of the group chat.
From the gal that's always napping, to the friend that can NEVER turn down a night out, we've got you covered. Browse loads of women's Christmas gifts under £20 and find something for every member of your disfunctional friendship group.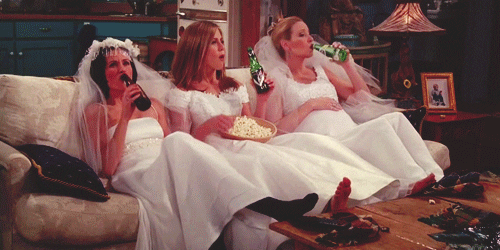 Christmas gifts for every type of girl…
The boujee one
The boujee member of your group is the one that likes the finer things in life. She pretends to prefer Champagne over the Prosecco and constantly has her eye on the next designer handbag and trainers.
The nap queen
Who doesn't love a nap? But this girl is on ANOTHER level. The token napper of any girl group will be late for EVERYTHING because she fell asleep again. She will use any excuse to take a quick power nap and has been known to have a sleep whilst you were meant to be hanging out.
The boozy girl
This gal can NEVER turn down a night out. Whether it's a trip to the pub or a night in the club, this friend is first to accept your invite and last to leave the party. You can always rely on her for a BIG night.
The hot mess
If you are looking for gifts for every type of girl, you can't forget the hot mess. Every group has one and if you think your group is missing the hot mess, we hate to break it to you, but it's probably you. Take a little chaos out of her life and help her get her sh*t together.
The gal with her sh*t together
There is always one girl who makes us feel bad about ourselves, by just being practically perfect. She's the one with the great job, great grades, perfect skin and we would hate her, if she wasn't just so lovely. Treat her to a little well-deserved down time.
The mother hen
The mother hen is always the one that looks after us when we get a bit too drunk, she always has a supply of plasters in her handbag and ends up being the one to order the uber every time. Treat her this Christmas and say thanks for her non-stop dedication to making every night out run as smooth as possible.