Student Life: An Actually Useful Guide to Surviving Uni
Forget everything you've heard about university, here's an actually useful student guide on how to get through what will be the best few years of your life.
1. Freshers' week
Freshers' week is the best time to make friends, as everybody is feeling the same nerves. Just be yourself. Also, another way to break the ice is a big night out. Go to your student union to start off and see where the night takes you. Just try not to embarrass yourself too much, or you'll be forever known as the person who threw up on the bouncer and had to crawl back to halls because your heels were too high.
2. Student Budgeting
Yes, budgets are boring. But trust us on this, it's the only way to survive three years without having to sell your organs online so you can afford your weekly food shop. Work out how much you have to spend a week based on your student loan. It's also a good idea to have a separate bank account to put your loan in when it drops. This way you won't be tempted to tap that contactless card at the bar and spend all your rent money on prosecco (it can happen).
Need to know how to make a tenner last three days? Get the lowdown on student budgeting here.
3. Meals
I'll be honest – one of the best parts of uni is the regular student offers from Domino's pizza. Just remember that your body does occasionally need vitamins every now and then, especially if you're boozing your way through your degree.
Believe it or not, the internet isn't just for social media, you can pretty much google any recipe you want. Stock up on spices and herbs at the start of the year. These are the things that can initially cost a lot but make the plainest of meals taste like Jamie Oliver is your personal chef. Planning ahead will also save you time and money – less time cooking means more time getting ready to go out. Why not check out our student budget recipe guide by MOB Kitchen.
4. Hangovers
Essential hangover kit includes: sunglasses to hide those bags under your eyes becaus, no amount of concealer can help you now. Water, and lots of it. Student unions normally do pretty good food for a cheap price: get to know it. Orange juice gets some vitamin C into your system, your body will thank you later. Comfy clothes are essential: baggy oversized sweatshirts, joggers and sliders to get you through the day. You can do it.
5. Flatmates
Hopefully, you are blessed with fun flatmates. Chances are there will be at least one person that leaves post-it notes on the fridge reminding everybody about the cleaning rota with a million exclamation marks. Snore. Don't be THAT person. Have flat meetings, say what needs to be done, be nice. At the end of the day, it wouldn't really be university without having to look at a mountain of dirty plates whilst you eat your smashed avo on toast in the morning.
6. Freshers' Fair
This is your time to get your free s**t. You don't need 20 pens and 6 notepads, but you can't turn down a bit of free merch that will sit in your room, under your bed and won't be touched until you leave 3 years later. Not only this, but you can also check out all of the societies you can join. Maybe you're an undiscovered cheerleader. Give it a go, fall on your arse, laugh at yourself. There's always someone worse than you so don't worry.
7. Student Jobs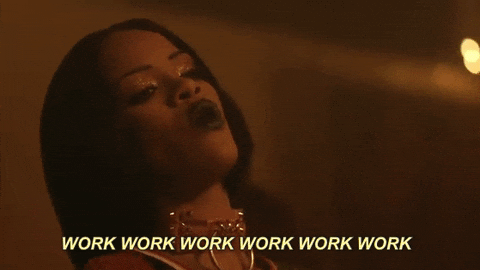 There are loads of brands that employ student ambassadors. This is a great way to earn money at uni, work to your own time and get loads of freebies. Working at university is a good way of having extra cash to spend on nights out, new clothes, or even to save so you can have the best summer possible. Go travel, see the world, or jet over to Ibiza for a week or two. You can do what you want in those eight weeks of freedom – make the most of it.
8. Events
Always check your student union website for daily events including club nights, society info and any cool events you can get involved with. The ultimate goal is obviously to get a degree at the end of it, BUT, make it your secondary goal to have the time of your life while you're doing it. Make the most of the fact that every night's a school night but you don't have to care. Have a few bevs with your new girls and let your hair down – You deserve it.
Don't forget to use your student discount through Student Beans and keep an eye out for student discounts here at Missguided
Want more advice on being a student?
And sort out your uni wardrobe now: